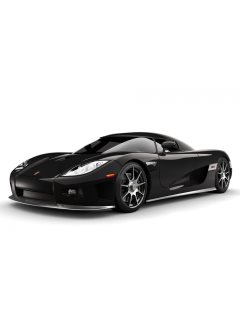 My name is George and I am 39 years old and I work at an Auto Parts Company.

I was born in Aleppo, Syria.  I lost my mom while she was giving birth to me therefore I never got to know her.  I have little memory of my Dad, because he died when I was 4 years old.  After my Dad passed away, my two older sisters and I became the center of conflict between our families over our custody.  As I grew up, I felt tension between the families, and we were being pulled back and forth. My aunt ended up raising us, and even though she loved us, I grew up being angry about lots of things.  

Since I was the only son in my family, I was not required to join the military when I turned 18.  I moved to Italy when I turned 18 to work with my cousin who was a priest at an Armenian Monastery.   I liked to go to Mass at the monastery's church, because the services were in Old Armenian and were beautiful.  Going there made me feel like that there was someone better and higher than life.  But, if there was a God, he was far away from me.  My cousin and those at the monastery liked me and asked me to become a priest.  I don't think I could have become a priest, because I was interested in dating girls, and one day I wanted to marry.  After two years of working at the monastery, I returned to Syria.  

My aunt persuaded me to apply for a visa to go to America.  Everyone knew that it was nearly impossible to get a visa to go to America.  Yet, miraculously, I was able to get one, and soon was on my way to the U.S.

Coming to America, I did not speak English, and had no family to fall back on.  I had little money, no job, and resorted to a life of bare survival.  I descended into the drug subculture and parties, but there was nothing to celebrate.  Anger about my life grew, because life in America was so hard.  With what little money I saved, I spent it mostly working with immigration attorneys to be in the country legally, and the rest for drugs, the company of a woman, and food.  I was fortunate enough to meet a young lady and fall in love.  We married soon thereafter which pulled me away from that lifestyle.  Life had become more stable, but I was still a very angry person.

Through my interest in fast cars, I became friends with a car mechanic in Burbank.  He knew I was looking for work, and helped me to find a job.  Unfortunately I had a long commute.  I commuted 110-miles round trip every day.  I worked in a warehouse, and soon developed a reputation:  I would lie, cheat, and curse people to their face.  Most people struggled to deal with me, having to bear the wrath of the "angry Syrian"; but, not Alfred.
 
Alfred was my co-worker in the warehouse, and he was kind to me, no matter what I said or how I treated him.  I asked him what made him different than everyone else, and he said, "I am a Christian."  I was very curious about Alfred, and I would ask him questions about God, his religion, and other things.  One week, work was slow and it was only Alfred and I working in the warehouse.  

He asked me, "George, if you were to die today, do you think you would go to heaven?"

" Yes, of course", I said.

He continued: "Have you ever lied?"

I said, "Yes".

He said, "If you lie, that makes you a liar.  Have you ever cheated?"

"I've never cheated on my wife."

"The Bible says that 'anyone who looks at a woman lustfully has already committed adultery with her in his heart.' Have you ever cheated?"

"I guess the answer is, 'Yes'."

"If you cheat, that makes you a cheater.  Have you ever taken the Lord's name in vain?

"Well,…"

"You can't lie about this one.  Everyone knows you around here."

"Well,…yes."

"If you take the Lord's name in vain, that makes you a blasphemer."

I was silent for the first time in my life.

"So you are a lying, cheating, adulterer and blasphemer.  You have broken four of God's ten commandments.  Why would God let you into His heaven?"

I didn't have an answer, but still continued thinking that maybe God might overlook all of that when I got there.

Alfred smiled and told me that no matter what, he loved me.  Alfred was not perfect, but he made me feel loved and respected, despite my rude and unfriendly behavior.  Before he left for the day, Alfred said, "Unless you are saved, you will not inherit the Kingdom of God."

"How can I be saved?"

"You must ask God and he will give you His Holy Spirit."

"Alfred, we live in the 20th century!  There are no spirits!  I don't accept that!"  

I was really turned off by his answer.  No one had ever told me this! Still, it made me think about what it would take to be saved.

It was the end of another work week, and I was taking my wife to Vegas to celebrate her birthday.  Just before my shift ended, Alfred came by.

"George, I don't want to suggest bad things,…but what would happen if on your way to Vegas, some car hit you, and you died?  When you are standing before God, what excuse will you give Him to let you into heaven? George, I don't want you to go to hell.  What is holding you back from asking God into your heart?  All you have to do is pray, and ask God into your heart."

I wanted to get away.   He continued to talk to me for another 20 minutes or so.   

"OK, OK, just leave me alone.  I'll do it!"

"No, it can't be like that.  You have to mean it."

 I sighed.  I wanted to get away from Alfred, but at the same time, I knew the longing in my heart for something higher and better than my own life.  My life was full of emptiness.

"Okay.  If God exists like He says, then good.  If not, no loss."


Alfred kneeled down and prayed with me, and I asked God to come into my heart.  And then, he said, "Amen."

"Is that it?"

"Yep.  That's it.  If it is true, then you will start to notice some changes."

I got into my car and drove off.  In a couple of blocks, I was overcome by a feeling of heaviness like never before.  Then, suddenly, I began to cry.  The tears came like a downpour for about ten minutes.  I did not stop driving, but continued on my way home, as I wiped away my tears.  I felt all the badness of my pain, hate, and anger well up, and then after a while, I felt lightness.  It felt good afterwards.  I didn't understand what had happened to me.  I called my wife and told her that when we are in Vegas, there were things that we wouldn't be able to do.  When I got home, I immediately stopped all of my cursing, and have not done so since that day.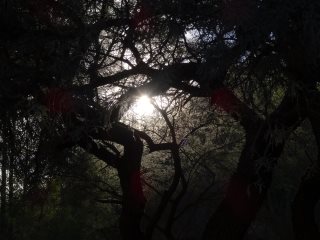 When I saw Alfred again, I told him what happened.  He explained to me that the Holy Spirit had come into my heart, and God had begun changing my character.  People at work didn't like the "new George", because I listened to sermons on Christian radio while I worked, and I preached the good news of Jesus to them.  They wanted the "angry Syrian" back.  

Later, my wife recommitted her life to Christ also.  

Through Alfred's suggestion and the radio program of Pastor Raul Ries on 107.9FM, I found a church and my wife and I began attending there.  I have volunteered as an usher, helped run the sound and video during services, and have taught the Bible.  I have also had opportunities with some Christian friends to preach the good news of Jesus by street witnessing.

Today, 17 years later, I still think it is amazing that God reached out to me with His unconditional love, when I was an angry and hate-filled person, and He brought me into a relationship with Himself through a little bit of faith.
Would you like to make Jesus the Lord of your life too?
If so, you can pray this prayer - Lord Jesus, I believe you are the Son of God.  Thank you for dying on the cross for my sins and rising again.  Please forgive my sins and give me the gift of eternal life.  I ask you into my life and heart as my Lord and Savior. Please help me grow in you and live for you. Thank you for coming into my heart.
If this message has touched your heart, please let us know your response from the following options:
1. Yes! Today I chose to trust in Jesus: Please click here.
2. I already trust in Jesus and would like to grow in my faith: Please click here.
3. I am still seeking: Please click here.