Welcome to Real Christian Testimonies!
The testimonies featured on Real Christian Testimonies are from everyday people who have volunteered to share their stories of how they were brought to faith in Jesus Christ.  We hope that as you read through their personal life accounts, that you will know the true heart of God for you, and that perhaps you may also be encouraged to make a decision to turn to God through Jesus Christ.
These are a few examples of the testimonies we have. Feel free to browse all of the submissions on this link: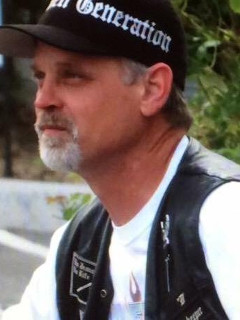 Until I was about 10 years old, I was a pretty normal kid.

In my early years, I grew up in Fresno, California.  Mom worked in insurance and Dad in construction.  I really liked going to church with my grandfather and grandmother, my Dad's parents;  he was an elder and she played the organ. I went to church with them every Sunday and went to Sunday School.   I'll never forget what seemed like endless summers!  After our move to Milpitas, my older brother and I were always out playing with the neighborhood kids; I remember we would go down by the railroad tracks and chase lizards.  My life seemed carefree in those days.  When I was about 8, my grandfather and grandmother moved far away to Sacramento.  We would see them once in awhile, but now there was no one to take us to church.
My HOPE and FAITH in Jesus during COVID-19

"He who dwells in the secret place of the Most High shall abide under the shadow of the Almighty.  I will say of the LORD, 'He is my refuge and my fortress; My God, in Him I will trust.'  Surely He shall deliver you from the snare of the fowler and from the perilous pestilence." (Psalm 91:1-3 NKJV)


I started my mission with Kosovo Force (KFOR) at the end of November 2019. In February 2020, the coronavirus crisis hit. I did not pay much attention to it initially, however, as time progressed, it was almost impossible to ignore the reality of the pandemic. Kosovo was one of the few fortunate places that did not have any coronavirus cases for the longest time. However, the situation quickly changed and on March 13, 2020 the first 2 cases were confirmed in Kosovo with the number of people getting infected growing steadily. Updates focused on the number of newly infected people and the number of deaths. Our mission's focus quickly turned to fight the coronavirus crisis and to help the institutions in Kosovo with personal protective equipment such as masks and gloves. Social distancing soon became the norm for KFOR so that we would not spread the virus. When people were asked "How are you?", most said "good" as the standard answer, however the fear was becoming more and more palpable and I could sense it was spreading.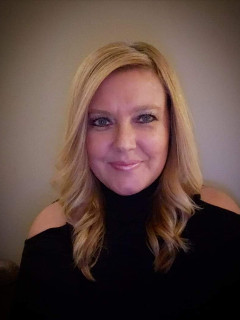 My mom was really not supposed to have a child – she has a lifelong heart condition which makes it difficult for her to breathe and it makes her lightheaded. My parents both wanted a child, so they prayed together and agreed to trust God for a baby; and God gave my mom strength through her pregnancy and also during delivery, as she was able to have me through natural child birth.

As far as I can remember, prayer was a big part of our family life.  My mom's health tested our faith often.  There was a time that we all thought she would pass away, but my mom asked God to please heal her so that she could raise me. Some days she would lie in bed and I would play "barbies" in the bed where she was. God answered her prayer then and time and time again.
Would you like to make Jesus the Lord of your life too?
If so, you can pray this prayer - Lord Jesus, I believe you are the Son of God.  Thank you for dying on the cross for my sins and rising again.  Please forgive my sins and give me the gift of eternal life.  I ask you into my life and heart as my Lord and Savior. Please help me grow in you and live for you. Thank you for coming into my heart.
If this message has touched your heart, please let us know your response from the following options:
1. Yes! Today I chose to trust in Jesus: Please click here.
2. I already trust in Jesus and would like to grow in my faith: Please click here.
3. I am still seeking: Please click here.