Welcome to Real Christian Testimonies!
The testimonies featured on Real Christian Testimonies are from everyday people who have volunteered to share their stories of how they were brought to faith in Jesus Christ.  We hope that as you read through their personal life accounts, that you will know the true heart of God for you, and that perhaps you may also be encouraged to make a decision to turn to God through Jesus Christ.
These are a few examples of the testimonies we have. Feel free to browse all of the submissions on this link: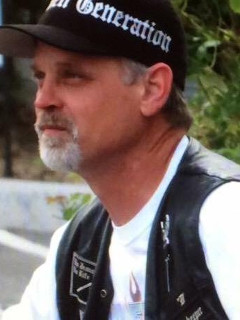 Until I was about 10 years old, I was a pretty normal kid.

In my early years, I grew up in Fresno, California.  Mom worked in insurance and Dad in construction.  I really liked going to church with my grandfather and grandmother, my Dad's parents;  he was an elder and she played the organ. I went to church with them every Sunday and went to Sunday School.   I'll never forget what seemed like endless summers!  After our move to Milpitas, my older brother and I were always out playing with the neighborhood kids; I remember we would go down by the railroad tracks and chase lizards.  My life seemed carefree in those days.  When I was about 8, my grandfather and grandmother moved far away to Sacramento.  We would see them once in awhile, but now there was no one to take us to church.

One day, Mom came in and announced: "Your Dad moved out!"  "But why?", I said.  No explanation could overcome my shock. The house was sold and my parents divorced.  My Mom found work in a city in Silicon Valley and we moved there.  Every now and then, Dad would come by and make sure we were behaving for Mom.  I began to think that Dad left because of me or something I did.


I couldn't accept my parents' divorce.  I lost all of my friends in the move.  It was not easy to make new friends at school.  I was embarrassed for being from a single-parent family.  I never wanted people to feel sorry for me; I didn't want anyone to know how I felt. I learned that if I got good grades and seemed to have a plan for my life, then people thought I was normal and would leave me alone.  In reality, I felt hurt and sad all the time.

I found a new group of friends to hang out with:  kids whose parents had also divorced.  To numb our pain and forget what our life had become, we began drinking.  My mom kept alcohol in the house, but I would steal a drink from a friend's dad's liquor cabinet. Our little group grew.  One kid shared his "weed" and we all smoked it.  We quickly graduated to amphetamines, "cut" classes, and started fights at school. All this at 13 years of age!

My mother didn't know what to do with me.  She said my friends were no good and something had to change. When I heard that my grandparents had moved to southern Oregon, I wanted to move there too.  Within a year, the time was right and me and Mom moved to Oregon.

My Mom said that the move was good for me.  I went from breaking windows to a life of hunting, fishing in streams, and hiking.  My grandfather was in my life again, but I was not the same person.  My grandfather was still active in church, but I had no interest in going to church with him; I felt like I no longer "fit in".  Despite the change of scenery and staying out of trouble, I was still in a lot of pain and continued to abuse alcohol and drugs, in private.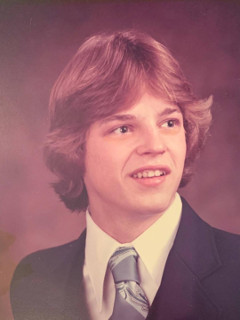 Mom found a new boyfriend and we moved about 45 minutes away. It didn't take me long to find out that the neighbor across the street from us was a biker.  He and his friends rode Harleys and he was the President of their club.  Whenever my Mom was out with her boyfriend, I enjoyed hanging out with the bikers and checking out the bikes.  When I moved away to Eugene to go to college, I chose to hang out with the bikers there.  College seemed to promote public drinking, so I no longer had to hide my secret habit.  Through mutual friends, I met a girl and we started dating.  She became pregnant and then we married.

After graduation, we moved to San Diego, California to be closer to her parents.  Despite having a kid in the house, my wife and I continued partying and I still had a drug problem.  Eight years into our marriage and one more child later, my wife wanted out of the "party" lifestyle.  This was no way to be raising daughters!  When I would not change, she divorced me.    I was devastated.  Those feelings of loss and loneliness came creeping back.  I began drinking more and lost my job.  I then met a woman whom I thought was the one for me.  Not wanting to rush into another relationship we decided to just live together.  She soon became pregnant and she had my third child, a son.  Not long after, we broke up.  I desperately wanted love and acceptance but I didn't want to give up my love for drugs.

Through my association with bikers, I moved to a ranch in Southern California where I could be around bikers, continue my drug habit, and be in a strong community: it was a band of motorcycle outlaws!  In this group I experienced brotherly love, authentic friendship, loyalty, and security, albeit outside of the law.  Over the next 13 years, I was in and out of jail for drug-related crimes.  Each time I tried to sober up, I went crawling back to my family and children to say that I wanted to change, and each time I broke my promises to them.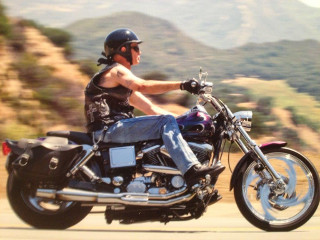 While serving time in a Washington jail, I attended a church service led by a Foursquare pastor. I had no real interest in religion; I just wanted to get out of my cell.  The pastor told me that we were all sinners, but that Jesus loved me, died for my sins, and was raised from the dead.  When he said Jesus wanted to change my life, I felt like I might want to change, but then I chose to not do anything about it.  Soon, I was released from jail and went back into the world.

When I turned forty, I moved in with my grandmother in Oregon.  My grandfather had already passed while I was incarcerated.  My grandmother prayed every day for her rebellious grandson to "find the Lord." It didn't take long for me to get in with bad company again.  This time, I was caught for a very serious crime of manufacturing a controlled substance with the special circumstance of firearm possession.

After I was convicted of multiple felonies and given a long prison sentence, I began to see the reality of the damage which I had caused to myself and others: I drove my loved ones out of my life; the drugs which I made, people would rob or murder to have more of; they, in turn, wrecked their own lives along with the lives of their loved ones.  My sin ruined the lives of so many others!  Society hated people like me.     

Any hope or goodwill that my loved ones had for me was squandered away by my own selfishness.  My kids wanted nothing to do with me.  My young daughter told me she "never wanted to talk to me again".  Even my parents and my grandmother disowned me. My brother offered no support. I was all by myself.         

At the Columbia River Correctional Institute, I met a man named Danny.  He had a reputation for being an ex-gangmember and a devoted Christian.  He was in prison for conspiracy to murder, yet it was obvious that he had experienced a change in his life: he had peace and joy; he loved others and had humility.  I wanted what he had.

When I went to his cell and asked him: "Danny, how can my family forgive me for what I've done?", he asked me to come in and sit down.  He started ministering to me and the answer he gave to my question was Matthew 6:33:

"But seek first the kingdom of God and His righteousness, and all these things shall be added to you." (NKJV)

Danny assured me that God would change everything if I asked Jesus for forgiveness and turned away from my sins.  He asked me if I wanted to receive Jesus as my Lord and Savior, and I repeated the "sinner's prayer":  I asked Jesus to forgive my sins and come into my life.  Immediately, I felt as if a weight was being lifted and a rush, like warm water flowing over me.

Danny looked at me and said, "Something just happened to you,…right? That's the Holy Spirit!"

At 42 years old, I was saved!

As part of God's promise in Matthew 6:33, He gave me new desires.  Danny obtained a Bible from the chapel and I started reading it everyday.  I picked up Christian books of all kinds to fill my thoughts with Christ.  By the time I left that prison, I had read the Bible straight through and started reading the "Left Behind" series!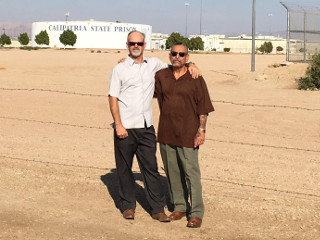 I was still a little lost at how to get my family to communicate with me again.  Danny suggested that I write them a letter to tell them what happened to me in prison, and then leave the results to God.  I wrote letters to Mom and my children.  They responded "We love you!" and we began writing back and forth!  The Lord had opened communications!

After my conversion, I was transferred to Shutter Creek Bootcamp – something that would normally be out-of-the-question, considering my felony sentence.  I continued to attend church services while in prison.  Through the bootcamp program, I was released 9 months early.  Right away, I began attending Calvary Chapel in Grants Pass, Oregon and was baptized in the Rogue River.  To set things straight from the beginning, I told the pastor my full background.  I was humbled to be welcomed as a part of the fellowship of believers!

With my criminal background, it wasn't easy to find a place to live or work.  After finding manufacturing work at a felon-friendly employer, I still couldn't find a place to live.  My pastor told me to keep praying and see what God would open up.  Several weeks later, the pastor told me that someone donated a house to the church and that the church board agreed it would be used as a recovery home to get addicts off the street, and…the board wanted me to run the home!  My role was to lead daily Bible studies and be the "house rat" to enforce strict adherence to rules, including regular church attendance and no illicit activities.  During the next year, I also served in a ministry to the homeless, sharing Jesus with them while serving up coffee and donuts.

Through being a part of the community of believers in Grants Pass, leading the recovery house, and ministering to others, I felt incredibly blessed.  Even though I had open communications with my family, much still needed to be healed including their trust in me.  After what the Lord did for me, I did know that I could not go backwards; I could never return to my former lifestyle.  Beyond my own family, there was the myriad of people whom I had hurt through drugs.  "How could I make amends to all of those people?", I asked God.  He assured me: "Don't look back! And move forward!".

One day at church, I saw someone who looked very familiar.  My friend, Damon, from my former days, was now living in Lake Tahoe.  He had become a Christian also!  He said that he had prayed for me since hearing of my serious drug conviction. Seeing me at church was an answer to his prayer! We talked about work and other things, and he asked me to visit him in Lake Tahoe.

My heart sank as this trip could be a problem with my parole officer.  I was expecting to be turned down for the trip to Lake Tahoe, but I was surprised that he approved it.  My parole officer, a Christian, told me later: "I saw Jesus in you and I wanted to say, 'You're gonna make it!' (i.e., out of criminal life and integrate into society)."  I made the trip to Lake Tahoe, met a HVAC employer, and was up front with him about my background.  The employer was a Christian and he wanted me to work there.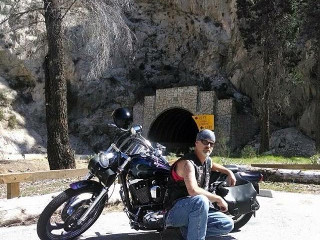 Upon returning to Grants Pass, the obvious problem was that in order to move to Lake Tahoe, the States require that I have to have family living there. My parole officer went ahead and put in my application,…and 40 days later, both state governments approved me for the move!  My parole officer exclaimed, "This never happens so quickly! When do you want to leave?"

Two weeks later, I moved to Lake Tahoe.  For the next five years, I worked full-time for the HVAC company, attended Calvary Chapel Lake Tahoe, and participated in several church ministries, including "The Most Excellent Way"1, a 10-step program for recovering addicts, and prayer groups.  I also assisted my pastor at "U-Turn for Christ"2. After about 5 years of service there, the pastor encouraged me to move to Southern California so that I could continue to build my relationships with my family and be in their lives.

Although my company had an office in Los Angeles, the boss was at first hesitant to allow me to transfer there, but then he changed his mind; he allowed the transfer.  Within two weeks, I moved to Southern California.

***

I can truly say that God added back the things I needed in my life (Matthew 6:33). My family relationships were restored.  God gave me the peace which surpasses all understanding (Philippians 4:7).  As a faithful follower of Jesus Christ, God has given me the opportunity to go into juvenile halls, prisons, and L.A.'s Skid Row to share the hope of Jesus Christ with a ministry called "Chosen Generation Ministry"3.  
Never give up.  Always hope in Jesus Christ!

 
1The Most Excellent Way is a discipleship ministry using the Word of God exclusively and its principles to help people overcome the guilt, frustration, hopelessness, fear and shame associated with the destructive lifestyles related to substance abuse.  www.TMEWCF.org

2 U-Turn for Christ is a Christ-centered discipleship program dealing with men and women who are seeking restoration from drug and alcohol addiction through the Lord Jesus Christ.  www.UTurnforChrist.com

3 Chosen Generation Ministry is a ministry working behind the walls of our institutions, county jails, state prisons and juvenile halls.  Their purpose is to reach the least, the last, but not forgotten, delivering hope to the captives and transforming lives by the power of God, with the ultimate goal of glorifying God and ushering souls for His kingdom.  www.chosengenerationministry.org


Would you like to make Jesus the Lord of your life too?
If so, you can pray this prayer - Lord Jesus, I believe you are the Son of God.  Thank you for dying on the cross for my sins and rising again.  Please forgive my sins and give me the gift of eternal life.  I ask you into my life and heart as my Lord and Savior. Please help me grow in you and live for you. Thank you for coming into my heart.
If this message has touched your heart, please let us know your response from the following options:
1. Yes! Today I chose to trust in Jesus: Please click here.
2. I already trust in Jesus and would like to grow in my faith: Please click here.
3. I am still seeking: Please click here.