Welcome to Real Christian Testimonies!
The testimonies featured on Real Christian Testimonies are from everyday people who have volunteered to share their stories of how they were brought to faith in Jesus Christ.  We hope that as you read through their personal life accounts, that you will know the true heart of God for you, and that perhaps you may also be encouraged to make a decision to turn to God through Jesus Christ.
These are a few examples of the testimonies we have. Feel free to browse all of the submissions on this link: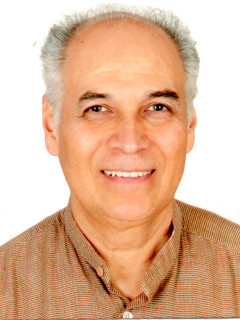 Hi! I am George.  I was born in 1945 in Guadalajara, Mexico.  I am the youngest of my parents' four children.  My eldest brother died when he was only one year old. My parents owned a food market, and later, a furniture store.

I have warm memories of my Dad.  When I was about 4 years old, I loved to watch my Dad when he fixed things and when he worked, cutting shoe patterns from leather with a special curved knife.  I remember he gave me a wood box with a broken lock, a screwdriver, and a knife with a curved blade to cut leather (which he grinded down to make dull before giving it to me).  I enjoyed trying to fix the box's broken lock, which ended up in pieces. 

I loved my parents.  They were good to us and raised us as good Catholics to be responsible citizens with a strong sense of right and wrong.  They took us to Mass often where we partook of the Sacraments and recited the Apostles' Creed.  Whenever my Dad disciplined me, he first explained why my actions were wrong; then he spanked me so I would not forget.  It worked! Whatever I did not understand in words, I easily understood by the spanking.  The pain reminded me to not fall into those behaviors again.  I loved my Dad for his loving discipline and had good feelings for him.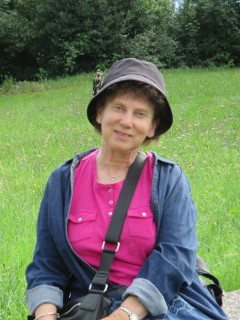 A couple of summers ago, I was attending a festival with family in the mountain community of Wrightwood, and lost my camera, which had some important photos on the SD card.  I continued to pray for over a year that someone might return the camera, even though it seemed impossible!   Finally, I decided to call my friend, Judy, who also believes in praying for seemingly impossible situations, and we prayed over the phone together.  After we had prayed, Judy declared, "I believe the camera will be returned to you very soon, and I believe God is going to do something much more than just getting the camera back to you."

Just a few days later, I got an e-mail message from a woman named Janice, who had found my camera in Wrightwood on the day I had lost it.  She explained that recently she had thought about just throwing the camera out, as she didn't really need it. She stopped short of doing this, however, as she believed God prompted her to look in a little pocket in the camera case which had my business card with e-mail address, and she sent me the message.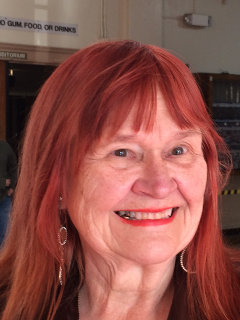 I loved that 12 string guitar which served me so well for years.  I am not a professional musician, but I value music and that guitar helped make it happen.  I played it often, usually with friends and in small groups.  We often used it to sing hymns and to praise the Lord.  The day came, however, when my husband Lynn and I were unpacking after a meeting.  We unloaded the car and that is the last time we saw it.  Later when I went to get my guitar it was gone.  We searched carefully, double checked the car, behind chairs, and all the probable places; but could not find it. It was gone.

We waited for a couple of weeks hoping somehow it would show up.  Now we love God and He has answered prayers many times so naturally we prayed that He would restore it to us.  A nice acoustic guitar is kind of expensive, and one with 12 strings is even more so.  While we were asking God and waiting for His response we decided to drive around to pawn shops, used merchandise stores, and music shops to see if it might have turned up in one of these.  But we never found it.
Would you like to make Jesus the Lord of your life too?
If so, you can pray this prayer - Lord Jesus, I believe you are the Son of God.  Thank you for dying on the cross for my sins and rising again.  Please forgive my sins and give me the gift of eternal life.  I ask you into my life and heart as my Lord and Savior. Please help me grow in you and live for you. Thank you for coming into my heart.
If this message has touched your heart, please let us know your response from the following options:
1. Yes! Today I chose to trust in Jesus: Please click here.
2. I already trust in Jesus and would like to grow in my faith: Please click here.
3. I am still seeking: Please click here.