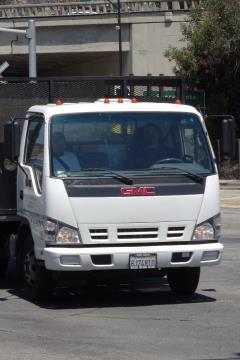 My name is Tony. I am 47 years old.
I was born in Erevan, Armenia. My mother, who was once an orphan, raised me and my younger brother by herself. My mother's adoptive family lived in Armenia and had relatives who had emigrated to the United States. Like many Armenians, we attended the Armenian Apostolic Church and we were taught about God and Christ through holy tradition. I grew up in a Christian family. No one ever asked me to become a Christian.
Back in those days, Armenia was under the rule of the Soviets and while there was a mandatory requirement for 18-year old men to join the military, many men either avoided signing on or would desert, because the military would send them far away from Armenia. In order to avoid the military, my mother made preparations to leave Armenia by way of Moscow, and took my brother and I to America to live with our adoptive grandparents. I was 12 years old.
When I was 13 years old, I was at my friend's house after school. His grandmother was a "born again" Christian. My friend began talking to me about whether I was "born again". I didn't know what it meant to be "born again". After my friend explained how the events in the Bible, which I knew from childhood, fit together into what was known as the "Good News", I wanted to be "born again". I kneeled down in my friend's bedroom and my friend led me in a prayer: I admitted that I was a sinner, and placed my faith in Jesus Christ to save me. After that time, I felt like I belonged to Jesus Christ, but I didn't feel any differently, nor did I live any differently than I had before.
As a junior high kid, I cussed, cursed, and fought other kids, and did drugs and weed, yet I still went to church every Sunday. Without a father in my life, I never liked being told what to do, and as a result I got kicked out of all the junior highs and high schools which my mother enrolled me in because I never attended any of the classes. My mother did not know what to do with me. She tried to get the pastor to talk to me, but I would deny anything was wrong. After high school, I moved out of the area with my girlfriend, and stopped going to church. During this time, while I was living a very worldly life, I still prayed to God as I felt that I belonged to Christ. Every now and then, I would read the Bible.
I worked all sorts of jobs: a gas station worker for the graveyard shift, a cook at a pizza joint, and a driver. When I was a driver, I listened to the radio all the time, and came across a station that I really liked: 91.3FM. I enjoyed the verse-by-verse teachings of Pastor Chuck Smith on "The Word for Today" radio program. When a neighbor invited me, I began attending Calvary Chapel High Desert in Hesperia. Through the ministry of Pastor Dennis Davenport, my girlfriend became my wife.
A few years later, my wife and I moved back to Los Angeles, and I began attending the church of my youth, volunteering my services to the church. From time to time, though, when bad things or hardships came into our lives, I expected God to rescue me, but when no answer came, I got angry and stepped away from church life. One time, when I was going through some financial problems, when I asked for help, I was turned away by a church. This made me really angry, and I went through a long period of bad-mouthing Christians, denying the truth of the Bible, and staying away from attending any church. Yet, I still continued listening to Pastor Chuck Smith on the radio. After having a painful back surgery, while my wife took good care of me, I was not able to work. After several years, I went to go live with my mother. Listening to Christian radio led me to check out a church in Burbank, where I began to attend the men's Tuesday night Bible study. I would attend the Bible study, then go and smoke weed, my habit since my adolescence. One night, after the Bible study, I received a very personal message from God: "Do you love Me more than weed?....then stop using." By God's grace and mercy, that night I stopped using weed with no cravings whatsoever, and I have been clean for over 2 years. Through attending the Bible Study, I accepted the love of other Christians and began, myself, to love my brothers in Christ. I also began gaining wisdom on how to live, and not just knowledge. By God's grace and mercy, God has given me many opportunities to share His love: teaching Sunday School to school age children, providing food services for a neighborhood relief ministry, preparing to be part of a disaster relief team, and regularly praying for people in need.
Though, from time to time, I still encounter hardships, I know that God, like a father, allows me to go through troubles because He has things He wants me to learn and He loves me. As I look back on my life, I am grateful that God never let go of me.
Would you like to make Jesus the Lord of your life too?
If so, you can pray this prayer - Lord Jesus, I believe you are the Son of God.  Thank you for dying on the cross for my sins and rising again.  Please forgive my sins and give me the gift of eternal life.  I ask you into my life and heart as my Lord and Savior. Please help me grow in you and live for you. Thank you for coming into my heart.
If this message has touched your heart, please let us know your response from the following options:
1. Yes! Today I chose to trust in Jesus: Please click here.
2. I already trust in Jesus and would like to grow in my faith: Please click here.
3. I am still seeking: Please click here.
Testimonies - Women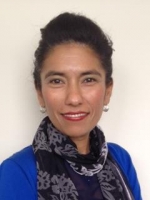 Hello. My name is Vilma. I'm 44 years old and work as a business professor at a local community college. I am married and have two precious teenagers. I came…
Aloha! My name is Yvonnie and I am 43 years old. I was born in Hawaii and so were two of my three grown kids. All three, plus two grandkids…